EMBO CAPS® by Suheung opens new capsule factory
본문
Suheung Co., Ltd. today announces the opening of their new EMBO CAPS® VG-ALPHA capsule facility located in the Long Thanh Industrial Zone (Dong Nai Province), Vietnam. Exclusively a
vegetarian capsule facility, the new factory will supply capsules globally under the Embocaps® by Suheung brand and significantly increase the capacity of the popular EMBO CAPS® VG-ALPHA
vegetarian capsule.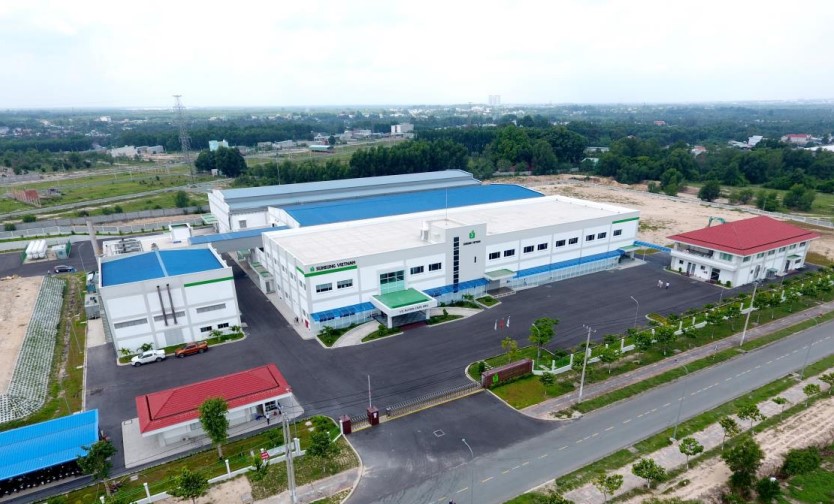 "This facility is an investment in the future of the industry. Availability should never hinder growth.
Our new Alpha plant demonstrates our commitment to support our customer's success for today and tomorrow." Joo Hwan Yang, company Chairman and Chief Executive Officer explained. 
Embocaps® by Suheung's vegetarian capsule product line includes the EMBO CAPS® VG, EMBO CAPS® VG-ALPHA; both non-animal alternatives to gelatin capsules; the EMBO CAPS®AP, a non-animal delayed release capsule and the EMBO CAPS® VP, a pullulan based capsule.
"The new EMBO CAPS® VG Alpha facility utilises the most advanced technology available. The plant was built around the process, not a process built into a plant – this difference maximizes
both the production efficiency and product quality. I am very proud of the finished result." stated Sung Gul Yoon, company Vice Chairman and chief architect of the proprietary EMBO CAPS®
VG-ALPHA production process.
Suheung Co. Ltd was founded in 1973 and remains under the same ownership since inception.
Through the Embocaps® by Suheung marketing brand, and fueled by an unrivaled reputation for quality and consistency, Suheung Co. Ltd has grown to be the third largest supplier of empty capsules globally. Embocaps® by Suheung offers a full range of empty capsules, Size 000 thru 5 in gelatin and non-gelatin variations. Inhalation and liquid compatible capsules as well as
capsules for clinical trials are also available.
Further inquiries may be directed to our North American group at nasales@embocaps.com or our European group at europe@embocaps.com.