EMBOCAPS® receives China DMF Number for VG PRO LPR (Inhalation)
본문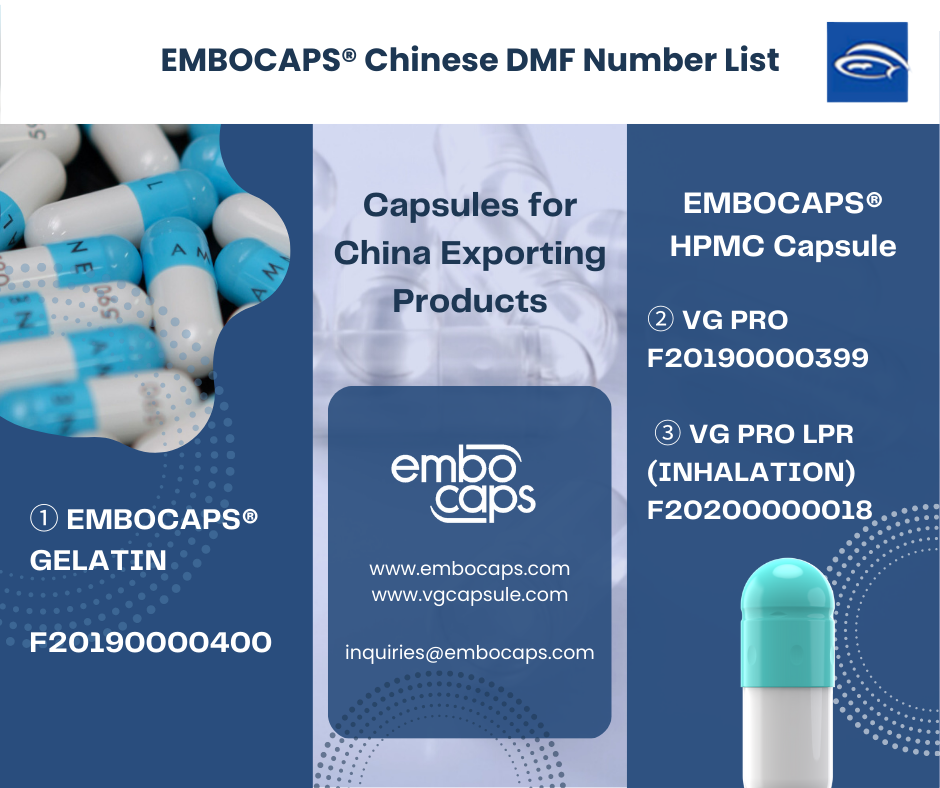 Suheung Co., Ltd. is pleased to announce that it has received a new DMF filing acceptance notice and DMF number F20200000018 from the National Medical Products Administration (NMPA) in China for its VG Pro LPR product.
According to the latest NMPA regulation, the approval of drug substances, excipients, and packaging materials must be obtained simultaneously with the registration application for the drug product. Excipient manufacturers are required to submit filing dossiers to the NMPA for approval in order to receive a DMF filing acceptance notice and pre-assigned DMF number.
After receiving the DMF filing acceptance notice, finished dosage pharmaceutical manufacturers can proceed with research or NMPA drug registration with excipients that have pre-assigned DMF numbers. The NMPA will conduct a technical review/assessment of the excipient's DMF dossier along with the drug application.
Once the NMPA approves the technical review, subsequent pharmaceutical manufacturers intending to apply for NMPA drug registration with the registered excipients will only need to obtain a Letter of Authorization (LOA) issued by the excipient manufacturer. NMPA will utilize the existing DMF data of the excipient without additional technical review.
China is one of the largest healthcare markets in the world and is expected to grow to almost $570 billion in 2022. With this new DMF filing acceptance notice and pre-assigned DMF number, Suheung Co., Ltd. is ready to provide pharmaceutical manufacturers intending to export to the Chinese market with the necessary registration and technical review of VG Pro LPR.
More about VG Pro LPR
The EMBOCAPS® VG Pro LPR is a HPMC capsule to be used with Dry Powder Inhaler technologies (DPI).
With low powder retention not more than 5%, the medication delivery is quick even with smaller doses.
A size #3 capsule is typical and preferred capsules size for DPI technology, but EMBOCAPS® is capable of producing all sizes from #000 through #5.
Learn more about EMBOCAPS® LPR capsules in the attached leaflet. 
For further inquiries, please contact our Global Business Group at inquiries@embocaps.com, our North American group at nasales@embocaps.com, or our European group at europe@embocaps.com.